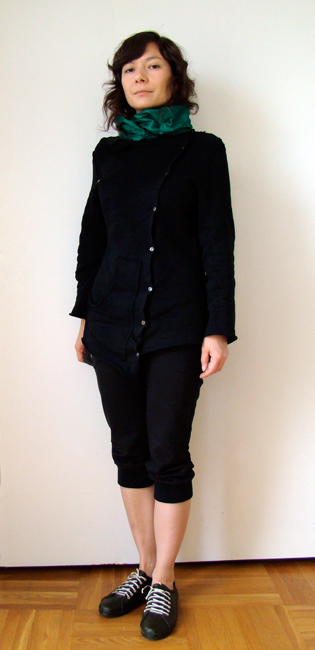 I finally made some pants. Okay, they might be 'lounge' pants at best, and made from cotton jogging fleece, but I've been experiencing an overwhelming need to be comfortable.
Once I have achieved my ultimate goal of comfort, i will move on to more fashionable endeavours.
It's the survival instinct kicking in, I swear.
Since I've got the shoes sorted, for example, I've already started planning some less practical (yet highly functional) footwear in my mind.