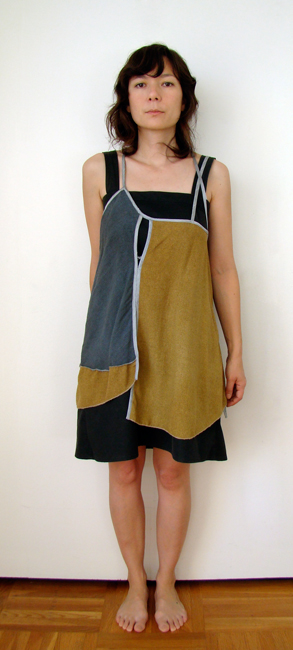 This is kind of a strange combination - a silk apron-style top layered over a stiff cotton black dress.
Oh well, I'm working with what I have and right now most of my clothes are on display at my new Makeshift space in Gastown. Thank you
to everyone who made it to the opening last night - i
t was nice to see such a show of support from all of you!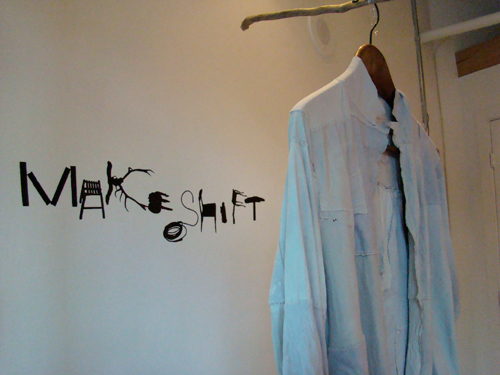 I
had a couple of complete outfits on display so that people could examine them closely and be confident that I have indeed been making everything. Generally everyone was the most interested in the bra and the shoes. Socks and the felt apron were next in line, followed by underwear made from t-shirts. (Since I can't wear them as t-shirts anymore, I might as well turn them into underwear...)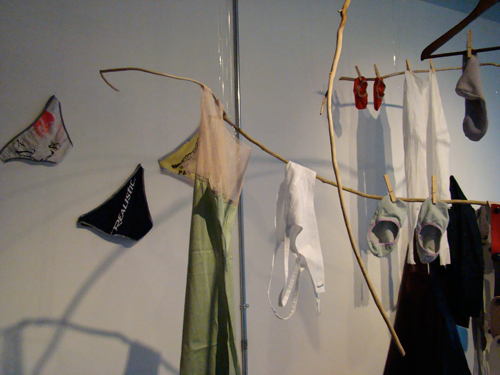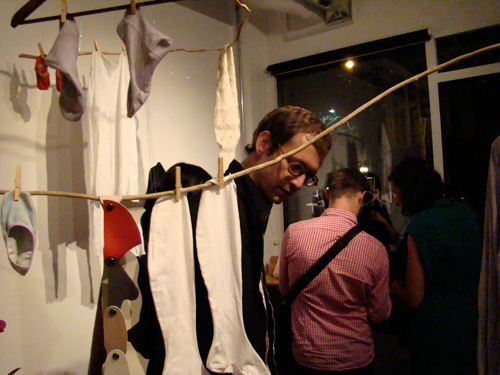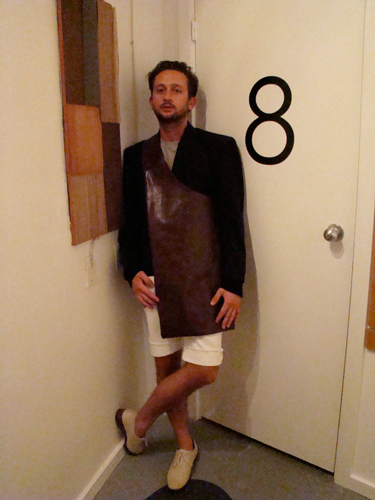 This fella REALLY wanted this leather bag ('The World's Biggest Bag'). I'll admit, he can pull it off. Sadly, It's one of my only two bags right now so he'll have to wait until I make more for my clothing line (
Hunt & Gather
).