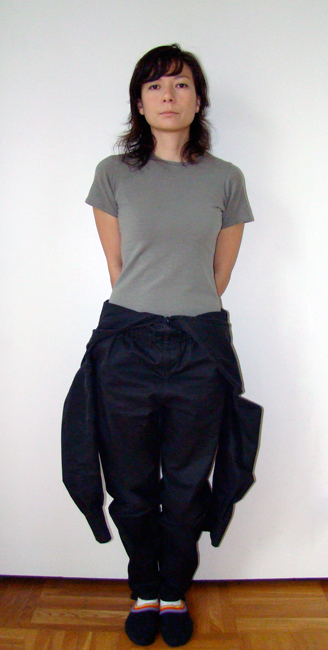 I sure hope you like these coveralls because I have a feeling I'm going to be getting a lot of use out of them. The truth is I only have one pair of pants so far, and they're too small. So on slightly colder days like today I don't have a lot of options
.
Pants are really high up on my list of 'things to do' but until I get to them, you may be seeing me in my uniform pretty regularly.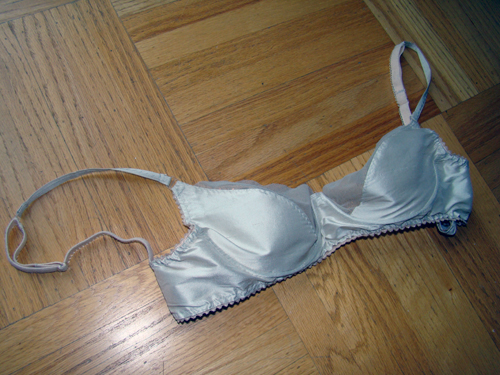 I did make a new bra over the weekend though! It is a big improvement over the last two but still is not exactly right.
This one is made from silk and mesh and elastic and even has underwires!

At this point I still find myself favouring function over fashion. I just want to be comfortable and be able to do the daily things in my life that I need to do. I also find that I have been making things to look 'normal' so that I can walk down the street relatively unnoticed, without people staring at my shoes, for example, and wondering what is

up

with them. I'm hoping this will change eventually but probably not until i have all the comforts I need taken care of first.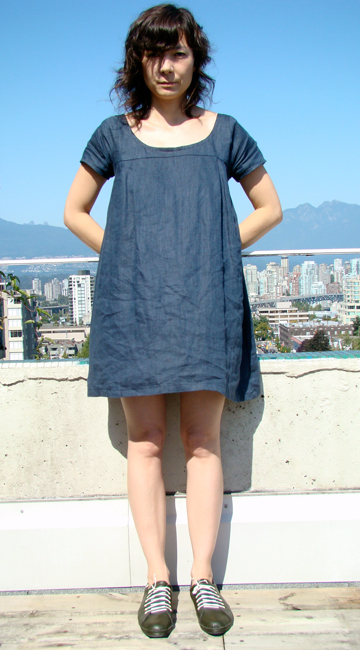 I'm really hoping this wasn't the last hot day of the year.