Happy New Year Everybody! I'm back from a fun-soaked trip to Gambier Island where the
internet
only exists if you're talking about the way you use your hands to catch prawns before they escape back into the ocean. The only other network was a group of 11 great friends and 3 hospitable neighbours who let us use their wood-fired hot tub.
We left on New Year's Eve in stormy weather. My friend Barnaby had a tarp on his boat that conveniently transformed into a lovely rain-skirt for me, plus I sat on a life-jacket 'just in case'.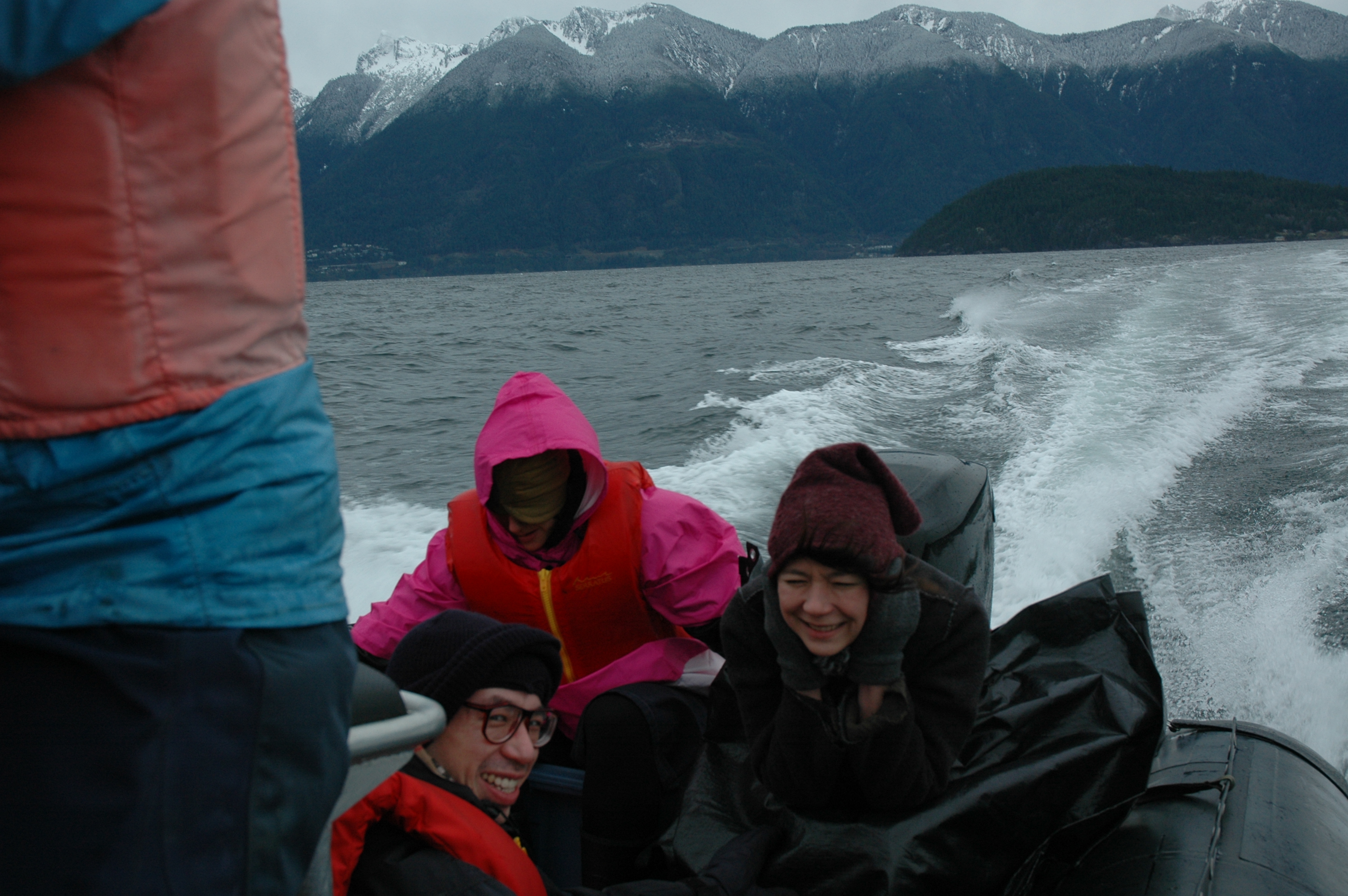 This did not save me (or anyone else) from getting really soaked, however, but since it was
literally
a once-in-a-blue-moon trip we didn't even care about the drops of water that turned to ice mid-air. A Blue Moon, according to the Wise Ways of Wikepedia, is the thirteenth full moon in a year, or the extra full moon that sometimes occurs in one year. Pictured below is the one we saw on 09/12/31, which, incidentally, is probably the same one you saw.
Sadly, I forgot to take a picture of my outfit on New Year's Day so it's a good thing that I wore the same thing that I wore the day before. Though the picture below was not taken on New Year's Day, it's an uncanny and accurate depiction not only of my outfit but of the day in general.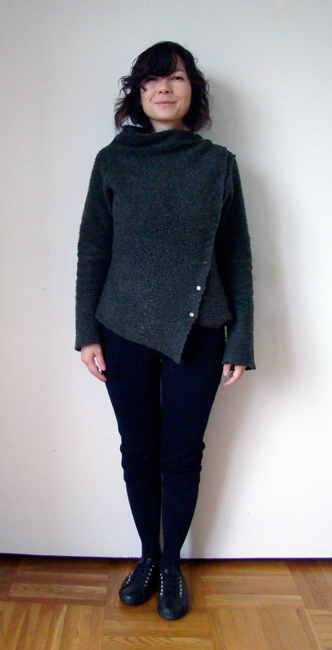 New Year's Eve Outfit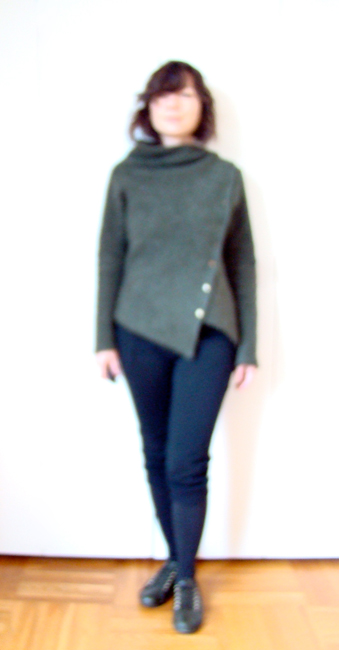 New Year's Day Outfit (reasonable facsimile)
The return trip on January second was less windy but more rainy and my friend Noel suggested that I make an origami tarp jacket but, as everyone knows, origami starts with a perfect square so instead I made this very regal looking tarp robe which was nicely punctuated by my 'attendant', Miguel.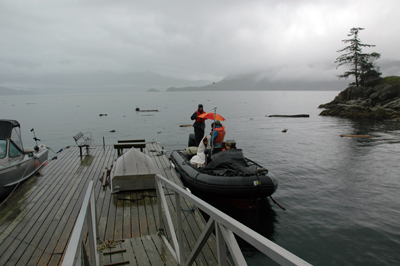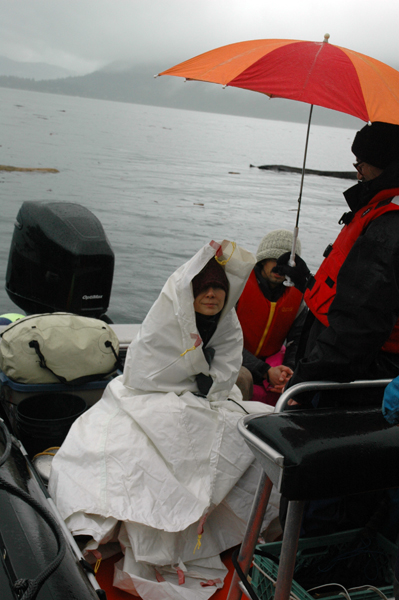 Many thanks to my sweet boyfriend Stuart who arranged this whole trip (and took all of these photos) and to his parents, Elaine and Bill, for the use of their cozy cabin and to a group of friends who shared good times, good food and good company.