Yesterday, I went straight from
camping hair
to
studio photo shoot hair
which, it turns out, is even bigger and messier than
camping hair
. Here is a before and after picture.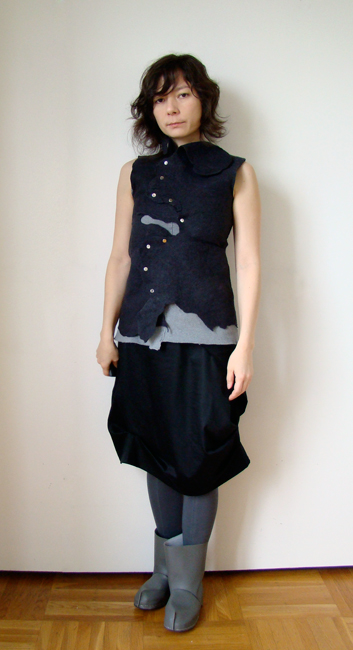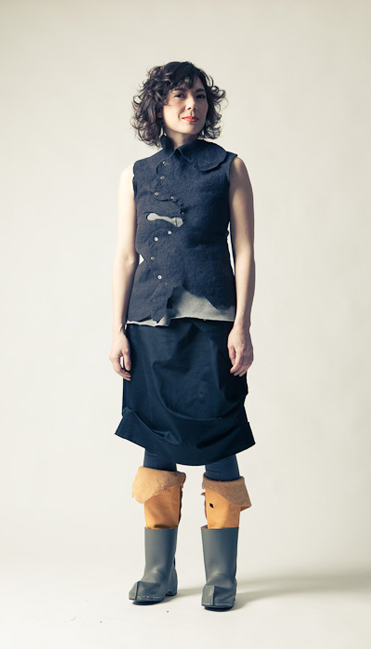 Note to self: wear lipstick from now on. Also, back-comb hair if possible. And don't forget to carry portable lights.
This studio photo was taken by
Trevor Brady
for
Emilia Pelech
who is working on her grad project at Ryerson. They visited 6 different people in their homes to photograph them in an everyday setting, or in their "real" environment, and then invited the same 6 people to the studio to be photographed as their "ideal". I was the odd one out in the project since Emilia thought it would be appropriate if I appeared somewhat the same for both images. I still had my hair and makeup done for the studio shoot (because in an ideal world, who wouldn't?) but since I'm only wearing my own clothes these days, I guess she figured they must be my "ideal".
The "real" photos were taken on Dec. 30, 2009. Here's a before and two afters from that day.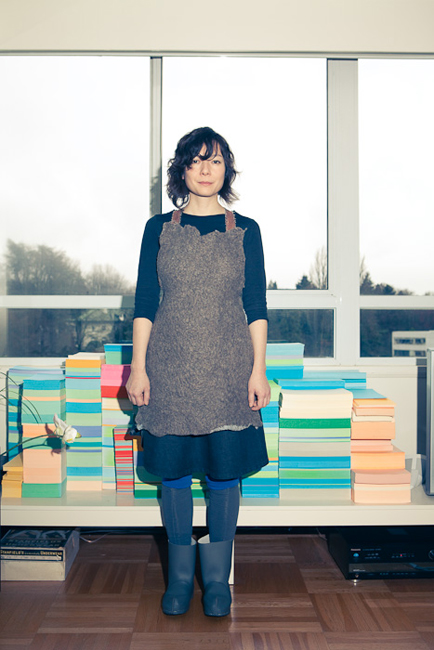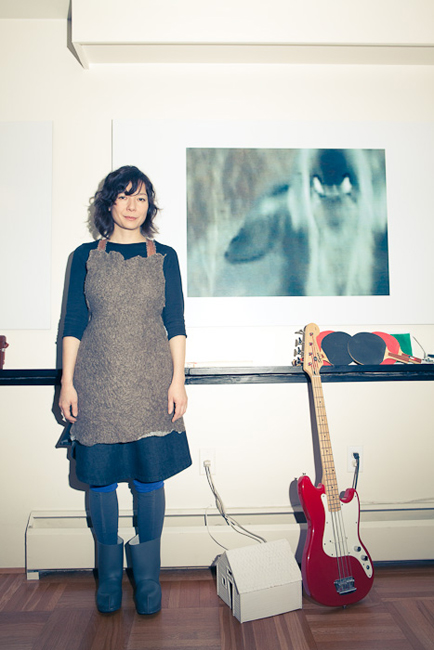 Thanks Emilia and Trevor! I had fun. Even though now I wish I could have a professional photographer around to take all of my pictures. Alas, I must return to my makeshift ways. I feel like what's-her-name after the ball, going back to the dungeon to scrub floors with her gold lamé cape. You know what I mean though, right?