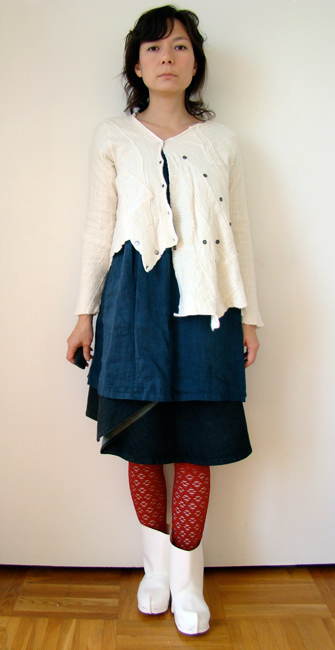 I just realized that many of you are probably not signed up for the monthly newsletter where I introduced the
Super! Surprise!
Program. (See sign up button on side panel to start receiving the newsletter.)
Since so many people have expressed interest in purchasing the clothing that I've been wearing and posting on the blog, I thought I would present this idea to you:
It's called the
Super! Surprise!
Program. It's a fun way to get your very own makeshift accessory and support the makeshift project at the same time!
Here's how it works: Every two months I will make a limited edition run of a mystery wearable. There will be a specific time frame during which time you can place an order, and then two to three weeks after the closing date, you will receive your surprise in the mail! (Or you can pick it up earlier if you live in Vancouver). The first Super! Surprise! wearable is going for $45 and the closing date for orders is October 15th, 2009. The only things you will know about the surprise in advance is that it will be something wearable, something super, and something you won't find at the mall.
Click here to sign up for the first edition! (There are only 9 days left.)
(*Sorry, this link has been temporarily disabled until the next Super! Surprise! is launched)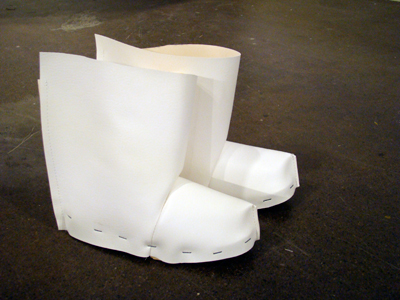 Here is a close up of my new 'clog boots'. Don't worry, the Super! Surprise! will not be stapled together.