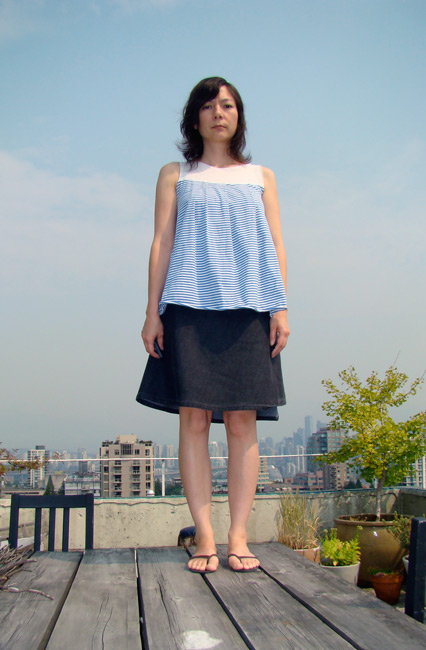 For those of you who live in Vancouver, you may be interested to know that this Saturday, from 3 - 7pm, I will be having a
Clothing Sale
! I have been very busy for the past while making clothes but not for me - for YOU! There will be dresses, skirts, tops , pants, samples, and other odds and ends. And not only that, it is taking place in Lindsay Brown's incredibly beautiful Church that has been converted into a studio/living space in Strathcona. It's would be worth coming to just to enjoy the space!
(By the way, Lindsay has a very cool blog called
OUNO
which is loosely based on Vancouver architecture and design.)
Here are the details for the Sale:
Time: 3 - 7 pm
Date: Saturday, August 7th
Locations: 636 Keefer St in Strathcona (across from the Elementary school field)
refreshments will be provided!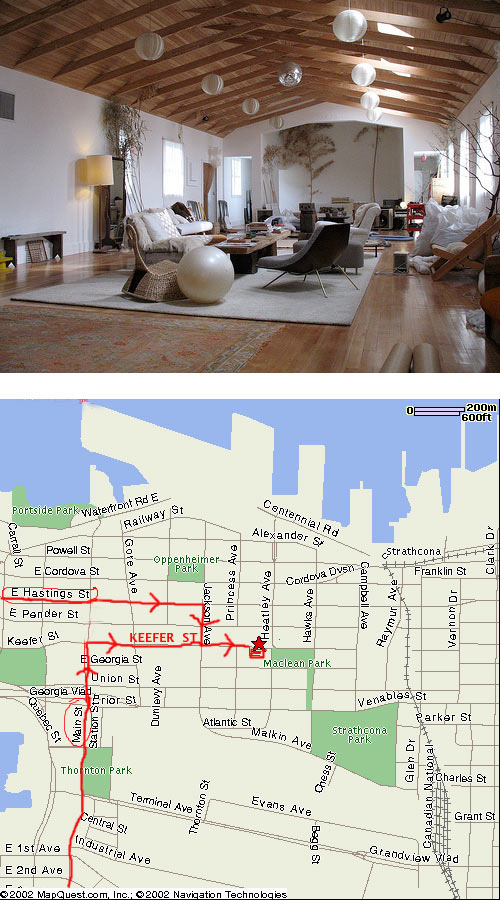 Strathcona can be a bit tricky to navigate by car since there are a lot of obstacles and funny road shifts so if you are coming from downtown or the west side Keefer will go straight through from Chinatown. If you are coming from East side, just remember that Jackson is the magic street that goes all the way through from Prior to Hastings and if you get onto Keefer from Jackson you are on the right track!
If you get lost, call 604-216-1103 for directions