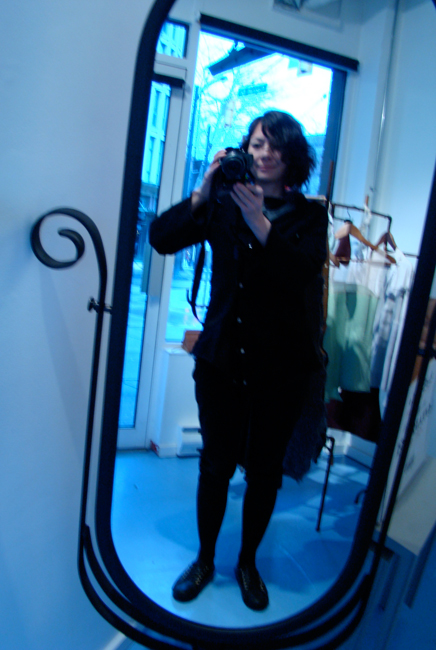 No tripod today - a makeshift self portrait for today's post.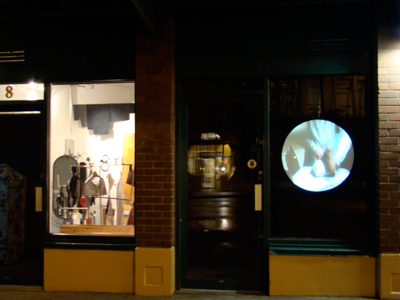 My Bright Light projection at 6 E. Cordova (right next to the makeshift project space)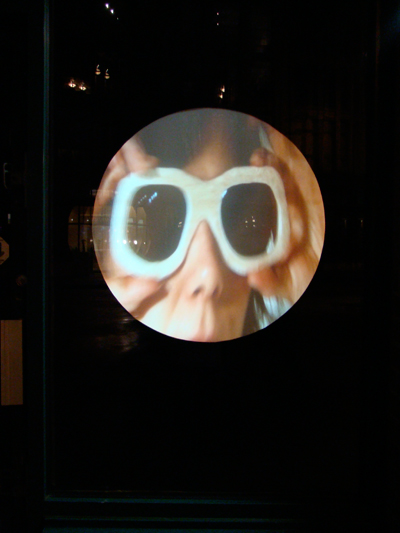 And then over to the Light Bar where good times were had by all.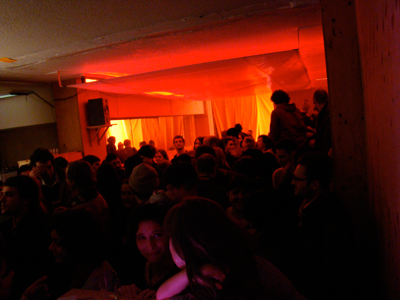 I had fun Dj-ing for this many people!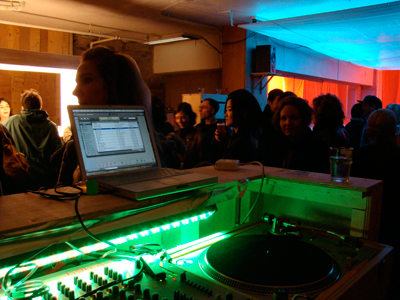 Then Christine played their premier set to a very packed house.