I had a very early start today - up at 4am so that I could be at the CTV studio at 5am! It's still dark out an hour after I've come home!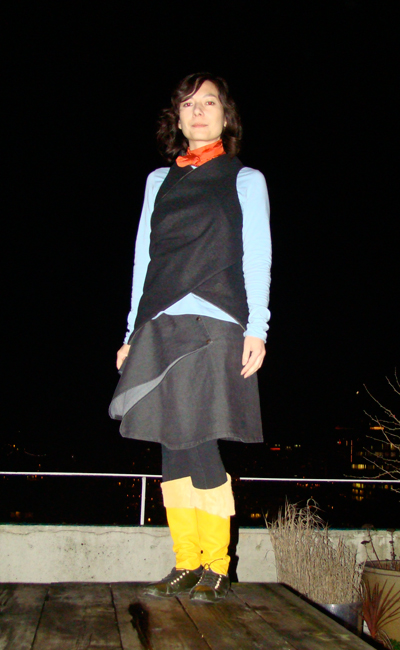 Someone recently pointed out to me that I didn't ever post what the original
Super! Surprises! were. (I had pictures in the newsletter but not on the blog.) It then occurred to me that I didn't post the recent Super! Surprises! either! So in case you were curious about it, here is what they were:
The Happy Mini Surprise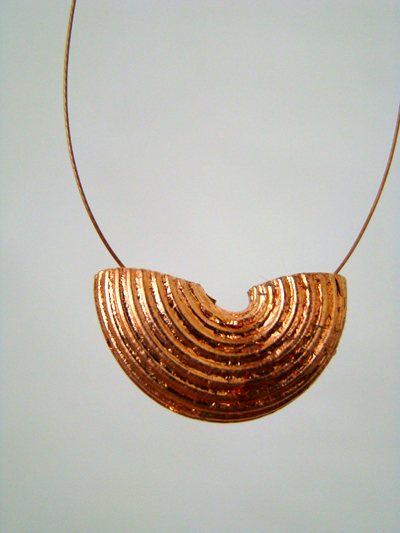 The copper-leafed macaroni necklace is the perfect accompaniment to any outfit. Its flirty yet sophisticated style says, "I don't like to take myself too seriously but I do know what's going on". And, in an emergency situation you could probably even eat it. (I won't take any responsibility for the toxicity of the adhesive or sealing agent, however, so please, eat at your own risk).
The Win/Win Surprise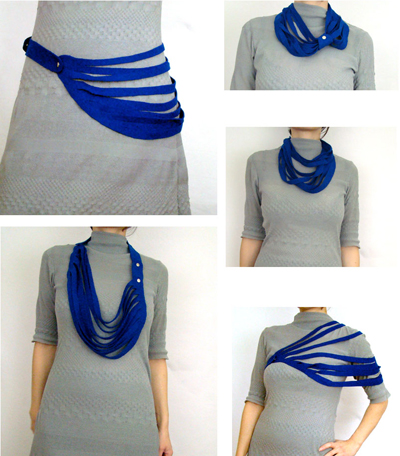 Equipping you with a plethora of shapes and pieces, this boiled wool accessory can be worn in approximately one godzillion ways. Even the pouch it comes in can be added on using this (self-proclaimed) ingenious snap-together sausage-link-like system!
The Adventurer Surprise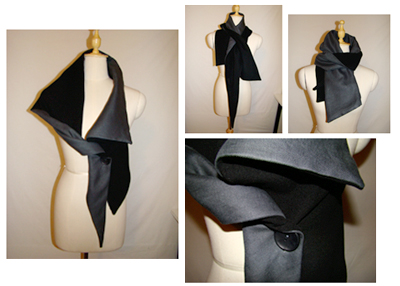 This Cashmere/Wool Wrap is lined with a woven Bamboo fabric and has one armhole, combining a classic look with a versatile design. Today it's a wrap, tomorrow it's a scarf!
Round 3 of the
Super! Surprise!
Program has started so you have until February 28th to sign up. Click
here
for more info.