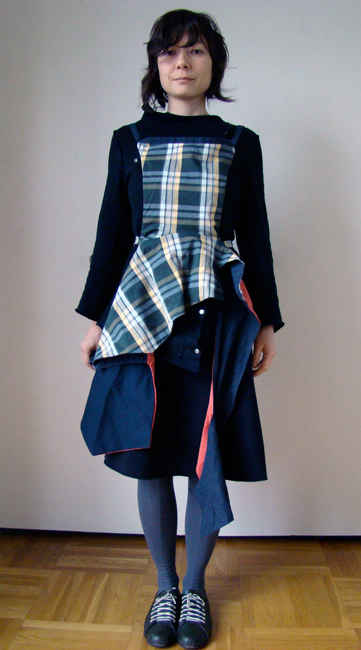 I've been making these apron/vests that are multi-functional, reversible and can be worn in different ways. I love the endless possibilities of the apron! This outfit is comprised of the same old boring clothes you've seen me in a million times but now they are transformed with the apron/vest!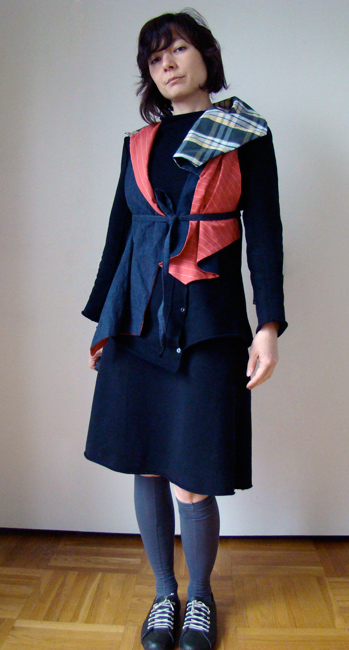 I would also like to announce Round 2 of the
Super! Surprise!
Program. If you are just joining in, the Super! Surprise! program is a fun way to get your hands on your very own makeshift accessory and support the makeshift program at the same time! For this round, there are three different surprises with three different prices. Click
here
for more information. The cut-off date for this round of surprises in November 24th.
By the way, the above apron/vest is not one of the Super! Surprises!