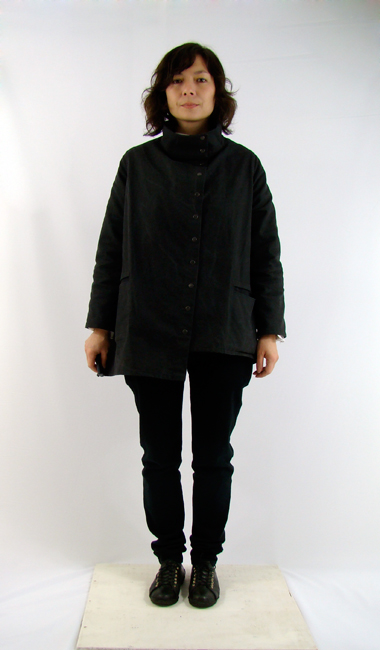 I just want to thank everyone who has left comments on the blog to date - it's been a big motivator for me. Well, mostly. The other day someone from France said she thought my style was "horrible" and though my ego wants to believe there was some sort of language barrier and perhaps she doesn't know that I'm
making
everything that I wear, part of me also knows that my "style" hasn't exactly been progressive as of late. Progressively shabby, maybe. In a way, though, that comment does serve as motivation for me too. To pull it together!
Anyway, I would like to remind everyone (because I get questions about this a lot) that to leave a comment just click on the
time
that is just below the post. I've had half a year to figure out another way to leave comments but really, I'm just not very blog savvy. Sorry!
Also, on the topic of comments, I have to admit that if you really would like a response it's better to email me. Generally the questions that are asked in the comments section seem somewhat rhetorical so I usually leave them at that. A really common question that I have answered in past comments is if I am designing all the clothes and making my own patterns. The answer to that is yes, I design the clothes and draft or drape the patterns. Occasionally I will take something apart to see how it's made and to gain a deeper understanding of the steps involved in the construction. I did this with a pair of shoes before I even started the project to see if I would really be able to make a pair of shoes. It was a big help. I have also done this with a bra, some undies and recently a pair of gloves. It's a good way to understand how something is made and I recommend it for anyone learning to sew.