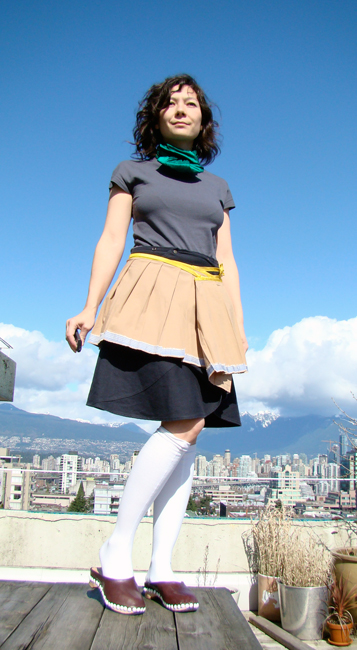 Can you believe it? New shoes! They've been
almost
done for so long and now they are finished! They are clogs with wooden soles, rubber on the bottom, leather (lined with fabric) uppers and upholstery tacks. Not super comfortable but they look good, don't they?
It's Super! Surprise! pick up day 2 today. I'll be at Makeshift from 2pm to 7pm. Come on down if you have a surprise to pick up!
And yes, that is a green scarf for St. Patrick's Day.